Design Your Baby Shower Shirts with Custom Tees
Celebrate the much-anticipated arrival of your precious bundle of joy in a stylish and unique way with custom baby shower shirts from Custom Tees. Now, you can design delightful and vibrant t-shirts for your party guests and add a personal touch to make the occasion truly your own.
Impress your guests with creative baby shower shirt ideas and make your event fun and truly memorable. Whether you want to print fun images text messages on baby shower shirts for family, make cute and personalized baby shirts, or make custom gender reveal shirts for team boy and girl, we do it all at Custom Tees.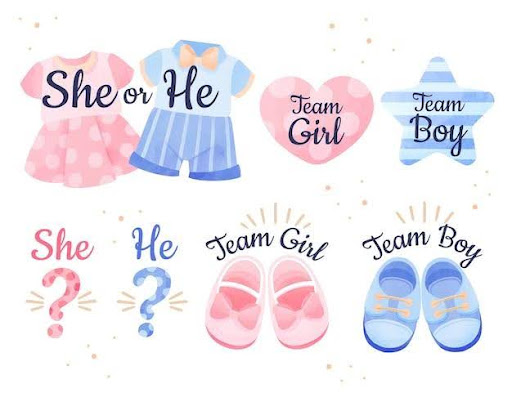 ---
Design the best baby shower shirts with Custom Tees
Endless customization options
The arrival of your little bundle of joy is a precious and unique milestone in your life, and so should your baby shower shirts. With our online design options, you can create the shirt of your dreams. From choosing the colors to adding your preferred text and images, the possibilities are limitless. Whether you are going for funny, heart-warming, or cute messages, we make sure your ideas come to life.
Quality guaranteed
We use high-quality materials for our shirts to ensure they are soft, comfortable, and durable. The materials and techniques we use for printing are long-lasting, so your design will stay intact even for years to come. We will provide you with quality personalized baby shower shirts that will be your cherished keepsakes.
Affordability
We want our custom baby shower shirts to be available for all, which is why we offer reasonable pricing without compromising on quality. You will not have to break the bank to get the perfect shirts for your precious celebration.
Quick turnaround times
We understand that baby showers often have tight schedules, and waiting for custom shirts can be stressful. With Custom Tees, you do not have to worry about delays. We offer quick turnaround times with same-day delivery options, ensuring your shirts will be ready well before the big day.
Group discounts
Baby showers often involve close friends and family. To make the process of getting baby shower shirts for family even more convenient, we offer group discounts, so you can get all your personalized baby shower shirts in one place without the hassle of multiple orders. But wait, there's more! We even offer great discounts on bulk orders.
---
How to Submit The Design for Custom Printed T-Shirts in Atlanta?
Just send us a digital version of your design based on these simple guidelines, and make your own t-shirt online.
• File Format –
- Vector Files: EPS, SVG, AI, PDF
- Raster Files: PSD, TIF, PNG, JPG, PDF
• Resolution-
- Minimum 300 DPI at the desired print size
• Colors –
- For Screen Printing: 8 or fewer colors
- For DTG Printing: Unlimited colors are supported
Once you share the design, we will show you an example of the final artwork. After receiving your approval, we will start with a custom t-shirt printing process.
Still got some doubts? Reach out to us, and we'll be glad to assist you!
---
Personalized baby Shirts – How we do it Custom Tees
• Design your own
The process of making personalized baby shower shirts at Custom Tees begins with the design. You can create your own designs via our design tool. It is a user-friendly feature that gives you complete autonomy over the creative process. Select the shirt type from our selection that fits your theme and style preference.
• Pick your colors
Next, select the colors for the shirts. If you are doing custom gender reveal shirts, the cooler choice should be pretty easy. In any case, you can pick any colors from our wide array of choices, be it pastels or vibrant shades.
• Add image
Next, you can submit the image you want to be printed on the shirts, according to the process mentioned above. This is the fun part. You can add text, images, or a combination of both to your shirt. Personalize it with the baby's name, a special message, or even a humorous quote to make it uniquely yours.
Our design tool allows you to adjust fonts, sizes, and positions to create the perfect arrangement. Once you have added design elements, you can preview your custom baby shower shirt to see how it will look once printed.
• Select sizes and quantity
Now select the sizes you need and specify the quantity for each size. Whether you are ordering for a small family gathering or an elaborate party, we have you covered.
Once you place your order, we will take it from there. Your design will be transferred onto the selected shirts via your choice of printing method, be it vinyl, screen, or digital printing. We use the finest printing techniques to ensure your design is vivid and long-lasting.
---
Order your baby shower shirts at Custom Tees
Celebrate your baby shower or gender reveal party in style with Custom Tees and embellish your t-shirts with lively and eye-catching designs or messages that will surely leave a lasting impression and make your joyous occasion an unforgettable event.
Place your order with us today. Contact in case of queries.